Access 3060WCA Air Jetted Slide-In Tub
Features —
Color: White
Faucet with handshower included
Double latch door system (bottom latch & side latch)
21" built-in contoured chair-height seat for easy up and down
Built in safety grab bar
Enclosed on three sides
Tub leveling system consisting of 6 adjustable leveling feet
Slip resistant floor and slip resistant seat
Triple gel coat/strengthened with a fiberglass backing
16 massaging Air Jets
Inline heater to maintain a consistent & comfortable water temperature
Aromatherapy
Princing at Costco
Downloads —
D:\hshome\rgbdemo\costcotubs.rgbconcept.com\Downloads\AccessTubsCostco_InstallationManual_3060WCA.pdf does not exist!
D:\hshome\rgbdemo\costcotubs.rgbconcept.com\Downloads\AccessTubsCostco_Schematics_3060WCA.pdf does not exist!
Certifications —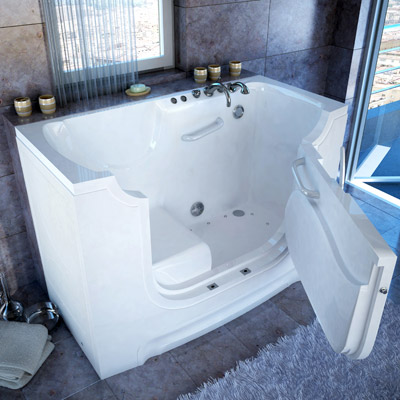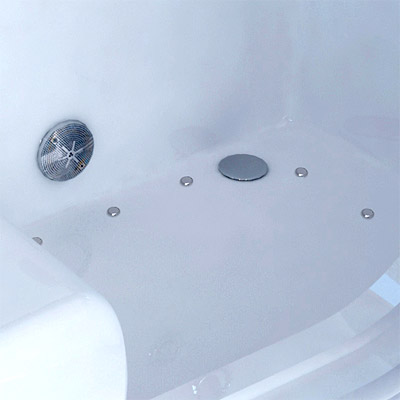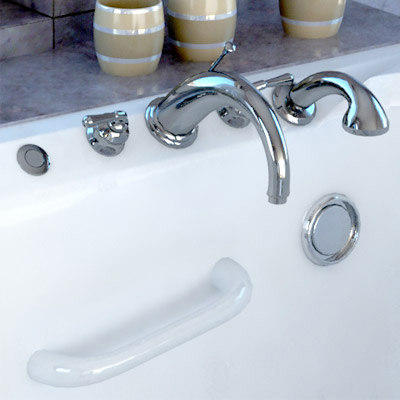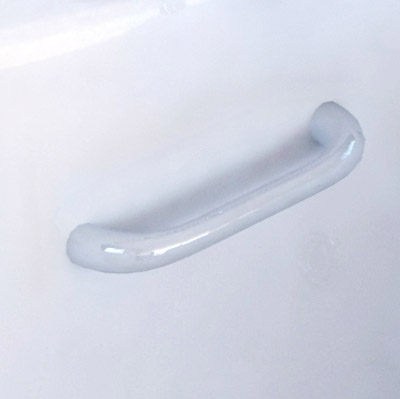 30"(W) x 60"(L) x 42"(H) Air Jetted Slide-In Tub Wheelchair Accessible
This is our new Slide-In Wheelchair Accessible Air Bubble Massage Bathtub. This exceptional walk in bathtub is equipped with 16 Air Jets and Aromatherapy. The gentle massage induces optimal relaxation by soothing your joints & muscles while revitalizing your mind & body. Our aromatherapy feature releases invigorating and sensual scents into your bath, as you pamper yourself in the privacy & convenience of your own home. In addition, the built-in, inline heater maintains consistent & comfortable water temperatures.
This tub is perfect for any new construction or retro fitting because of its industry standard size. The Slide-In tub is 30"(W) x 60"(L) x 42"(H). The outward swinging door is essential for the transfer from a wheelchair to the bathtub.
Tub Details —
Easy Entry and Exit
The Access Tubs Walk-in Bath offers the simplest inward entrance in the industry. With our 17" inch opening you can be sure to enter and exit with ease! The entry and exit height is ideal for making your bathing experience as comfortable and secure as possible.
Left or Right Door
We offer our walk-in tub in both left and right-hand models to fit any bathroom layout.
Faucet with Handshower
Our beautifully designed faucet is another way we bring you the ultimate in luxury.
Safety Grab Bar
Our inside grab bar is perfect to assist you in getting in and out of the walk-in bath. This support rail can offer assistance to a wide range of user needs, both for transfer and rising from the seat.
High-Quality Construction
The Access Tubs Walk-in Bath is constructed of the highest-grade materials for beauty and durability at an affordable price. It comes with a stainless steel frame for long lasting strength, easy installation and leveling. In addition, it is given a triple gel coat for a glossy and protective finish.
Protective Overflow Drain
The overflow drain gives you the security and safety of never having to worry that the tub will overflow.
Power-Assist Rapid Drain
Pump to operate the Power-assist Rapid Drain is provided. Drains the tub in approximately 1-minute.
One (1) dedicated 15 Amp electrical circuit is required for bathtub installation.
Air Bubble Massage System
Air bubble massage system consists of a tee heater that maintains the temperature consistency and symmetrically allocated (16) air jets that provide the spa-like air bubble massage experience. Air Switch finger tip touch controls make adjusting water flow and jet options as easy as touching a button.
Non-Slip Floor & Contoured Seat
The floor has an anti-slip surface for your safety, and in addition the seat is contoured for your comfort.
Specifications —
Dimensions: 30"(W) x 60"(L) x 42"(H)
34" Door width
34" door width
Water capacity 65 gallons
Enclosed on three sides
Left door or right door available
21" built-in contoured chair-height seat for easy up and down

Made in U.S.A.
All components are ETL and CSA approved
How to Order —
You can order the tub through the Costco website by using any of the links below. Choose which side drain you require (left or right). If you need assistance in deciding what you need, do not hesitate to call us TOLL FREE 1-703-276-0100.
Princing at Costco
Warranty —
Professional installation Recommended.
Seals: For as long as the original purchaser owns the product
10-year limited warranty on the tub.