Five things to know before buying a walk-in bathtub
Access Tubs summarizes numerous factors that consumers need to know before purchasing a walk-in tub for their home. Purchasing the right walk-in tub is imperative to insuring homeowners home is safe and reliable. With the help of Access Tubs consumers can insure they are making the right decision when it comes to purchasing their next walk-in bathtub.
1. Buying an American made walk-in bathtub from a certified company is advantageous


Don't make the mistake of purchasing a poor quality walkin bath tub that will cause more trouble than benefits. Find out where the walk-in tub is made. Many foreign made walk-in bath tubs do not meet North American quality standards and license requirements. For this reason consumers often run into trouble installing these tubs after purchase. By buying an American made tub home or business owners are not only supporting the local economy, but also have the guarantee of a local company throughout the process of buying the tub. Customers can also easily communicate with the actual manufacturer if they ever have the need for any repairs or advice. Some American made walk-in tubs meet most plumbing and electric licensing requirements. It is important to ask suppliers if they have the necessary IAPMO (plumbing) or ETL (electric) certifications. Once you've established the walk-in tub provider as a licensed and top quality company the consumer is now one step closer to finding the right walk-in bath tub.
2. Look for warranties and guarantees on your walk-in tub


A walk-in tub is a lifetime purchase. Make sure that this investment comes with warranties or guarantees that will insure the walkin tub. One of the key components of the walk-in bath tub is the door seal. Look for a walk-in bathtub company that offers a lifetime guarantee on the door seal. In addition, make sure to ask what the limited lifetime warranty is on the actual body of the walkintub. Do not go with a company that offers any less than a 10 year warranty on their walk-in tubs. With a top quality company, in most cases there are very few instances of bodily damage, but it is always good to have a warranty on the walk-in tub.
3. Know the walkin tub that is the best fit for you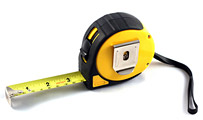 There are a number of different types of walk-in tubs on the market today. It is important to consider your body frame when selecting a personal walkin bathtub. Most walkin bathtubs vary between 26-36 inches in width. Depending on your body frame the choice goes is split between a narrow, medium, or wide walk-in tub for utmost comfort. For larger framed individuals there are 36 inch wide tubs. Only a select few companies manufacture these walk-in tubs, so it will require some research. If you are very tall, choose from tubs that are at least between 52-60 inches long so that there's enough leg room when enjoying the soak. For those of you who are wheel chair bound there are also only a couple of American manufacturers that make wheel chair accessible tubs. These walk-in bathtubs have a large entry way and allow users to transfer directly from the seat of a wheel chair onto the seat of the walk-in-tub. This is an excellent walk-in tub option for those who are currently in a wheel chair or are in fear of becoming mobility limited.
4. Don't Over pay for your walk-in bathtub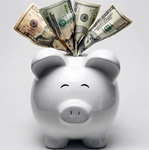 Many walk-in bathtubs are extremely overpriced. It is important to compare prices and get quotes from different companies when making a purchase. A critical thing to consider in a walk-in bathtub comparison is to make sure you are comparing tubs of equal quality. Naturally, imported and poor quality tubs will cost less than an American made top quality tub that will last a lifetime. None the less there are still affordable American made top quality tubs out there. The difference between a basic walk-in bathtub (soaker) to a top of the line jetted tub with hydrotherapeutic features (water and air jetted) can be thousands of dollars. It pays to do some research on the features that will be the most beneficial. It is a known fact that the hydrotherapy jets offered in most walk-in bathtubs have great health benefits. A quick soak in a walk-in bath tub can result in improved blood circulation, relaxed muscles and no more joint or muscle aches. The air jet features of walk-in tubs is sometimes more beneficial to some. The thousands of hot air bubbles that circulate through the water while soaking can have a very calming and soothing effect that is good for overall health. Consult with a local physician for the benefits that work best when considering a walk-in tub purchase. Remember that these health benefits would have otherwise cost thousands of dollars of medicine and countless hours of discomfort. This ease, security, comforts and overall healthy experience offered by a walk-in tub is a worthwhile and a onetime investment. Don't overpay for a walk-in tub, but by adding on some additional features to the tub such as air or water jets, chromo therapy (light therapy) or aroma therapy are a tremendous benefit.
5. Finding the right installer to install your walk-in tub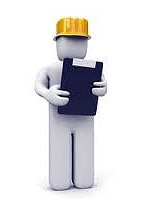 It is important to get a walk-in tub installed by someone who is a licensed and reputable professional. A poorly installed walk-in tub can lead to many complications, damage to the bathroom and additional expenses. When selecting a walk-in bathtub installer, make sure to ask about his or her licensing. Do not hesitate to request for proof of their valid plumbing license. It is always recommended to speak to other customers who have had walk-in bathtubs installed by the potential installer. Getting references from an installer is a good way to get insight into his work ethics and job performance. Finding someone with good reviews and with prior experience installing walk-in tubs is preferable. Another suggestion is to hire someone who is local, and who offers warranties on their walk-in tub installations. In the case of any mishap they will always be available and willing to come in and repair their work.